BBC Breakfast June 17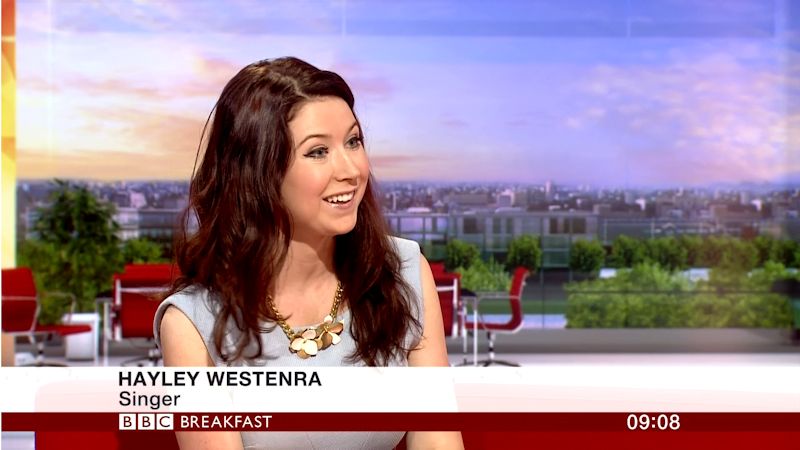 Hayley Westenra appeared on BBC Breakfast today to promote her new album Hushabye.
You can watch the interview below, don't forget to hover your cursor on it so you can vote it up at Youtube!
Video: Hayley Westenra on BBC Breakfast (in HD)
17 June 2013 © BBC / Decca (6m 49s)
You can comment below or to discuss the interview, click here visit the HWI forum.
Search all of HWI and the archives
Both the old (archived) website and the current website are searched.
If there are too many results, try enclosing the search phrase with "quotation marks".
If there are not enough results, try removing any quotation marks.
To exclude pages containing unwanted words, prefix those words by a - (minus) sign and no gap.
https://cse.google.com/cse?cx=017298340214157624792:o9prbk6rdbg