Beijing International Film Festival (video: My Heart Goes On)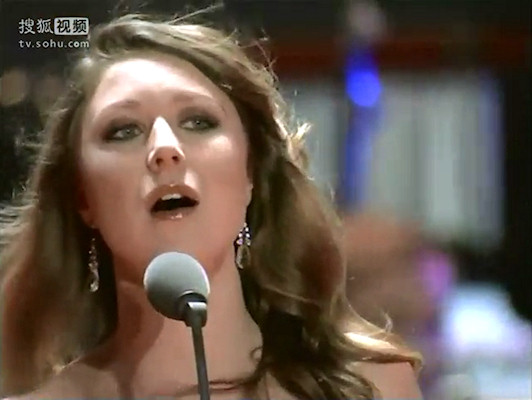 UPDATED - NEW VIDEO BELOW
Hayley Westenra performed at the concert of the Closing Ceremony of the 2nd International Film Festival in Beijing on Saturday April 28. 2012, live in front of luminaries of the Film Industry from many countries.
Hayley sung My Heart Goes On from Titanic, first made famous by Celine Dion in the film; and in the duet You And Me with the tenor Ding Ye. Hayley tweeted that she returned to London afterwards.. You can see the videos below.
You can comment below or discuss these videos in the HWI Forum at http://hwi.proboards.com/index.cgi?board=Concert&action=display&thread=6...
Search all of HWI and the archives
Both the old (archived) website and the current website are searched.
If there are too many results, try enclosing the search phrase with "quotation marks".
If there are not enough results, try removing any quotation marks.
To exclude pages containing unwanted words, prefix those words by a - (minus) sign and no gap.
https://cse.google.com/cse?cx=017298340214157624792:o9prbk6rdbg