China - Shanghai 30 October 2010
More Details:
Tickets: www.culture.sh.cn/english/product.asp?id=8339 or www.shgtheatre.com

Hayley Westenra Concert - 30 Oct 2010 at 19:15 - Shanghai Grand Theatre
海莉•薇思特拉独唱音乐会 - 时间:2010/10/30 19:15 - 地点:上海大剧院大剧场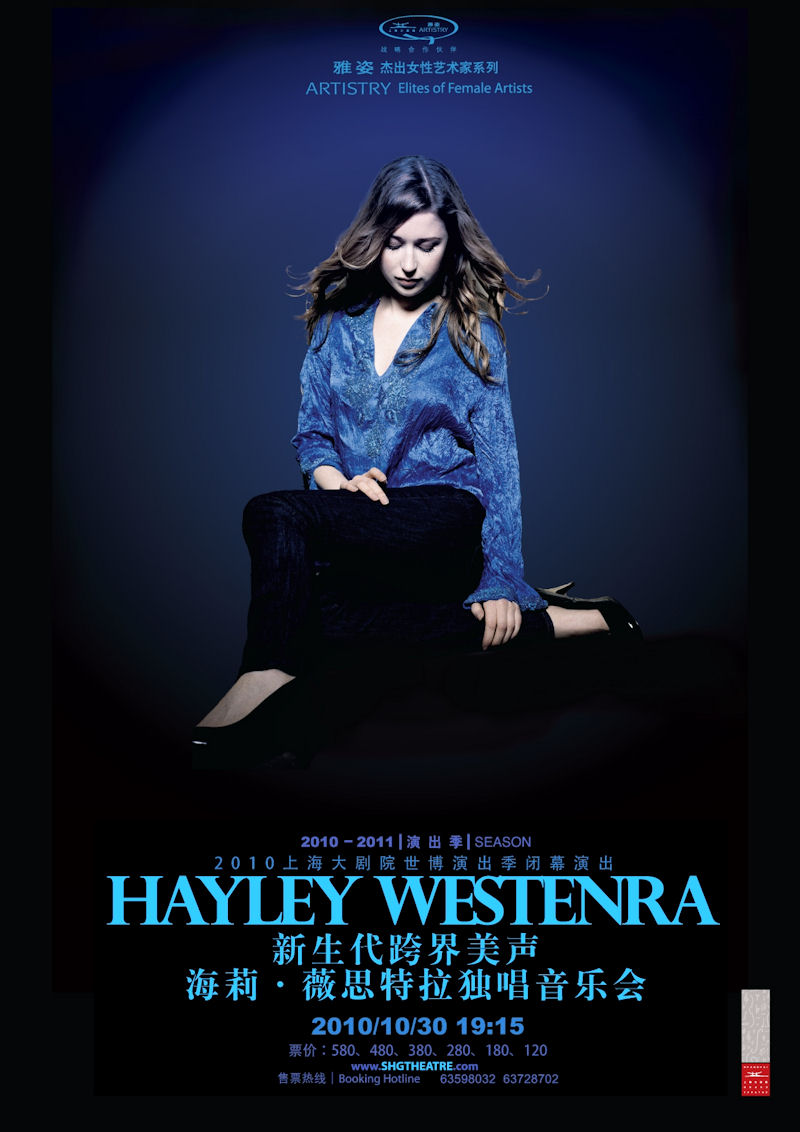 Press Conference in Shanghai (29 Oct 2010)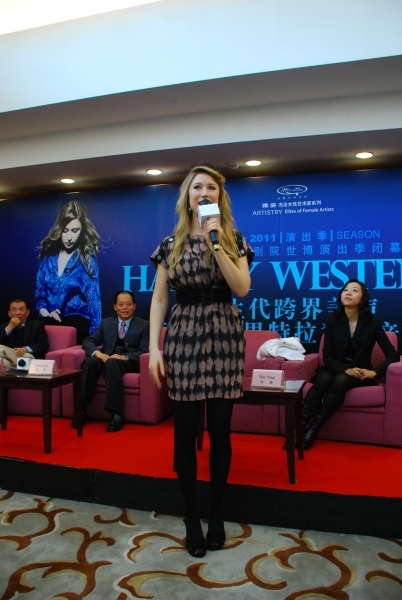 Photos from Hayley's China Fan Club
Hayley in Concert (30 Oct 2010)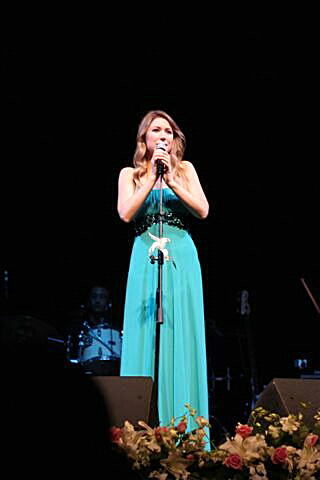 Photo by Eugene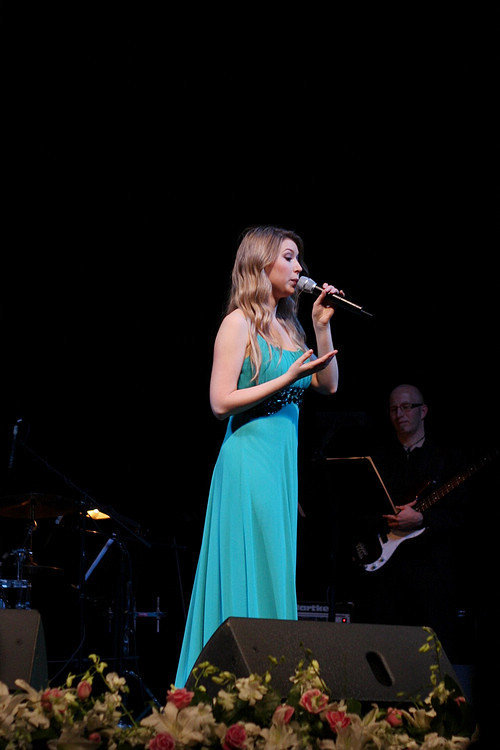 Photos by Cherry's friend John

Search all of HWI and the archives
Both the old (archived) website and the current website are searched.
If there are too many results, try enclosing the search phrase with "quotation marks".
If there are not enough results, try removing any quotation marks.
To exclude pages containing unwanted words, prefix those words by a - (minus) sign and no gap.
https://cse.google.com/cse?cx=017298340214157624792:o9prbk6rdbg