Hayley and Arnaud are engaged
Woman's Day magazine in New Zealand has today published an interview with Hayley Westenra and Arnaud Sabard in which they confirm their engagement on New Year's Day 2012. The complete article and interview is below, many thanks to Ross in the HWI forum for the scans.
Congratulations to Hayley and Arnaud from all of us at HWI!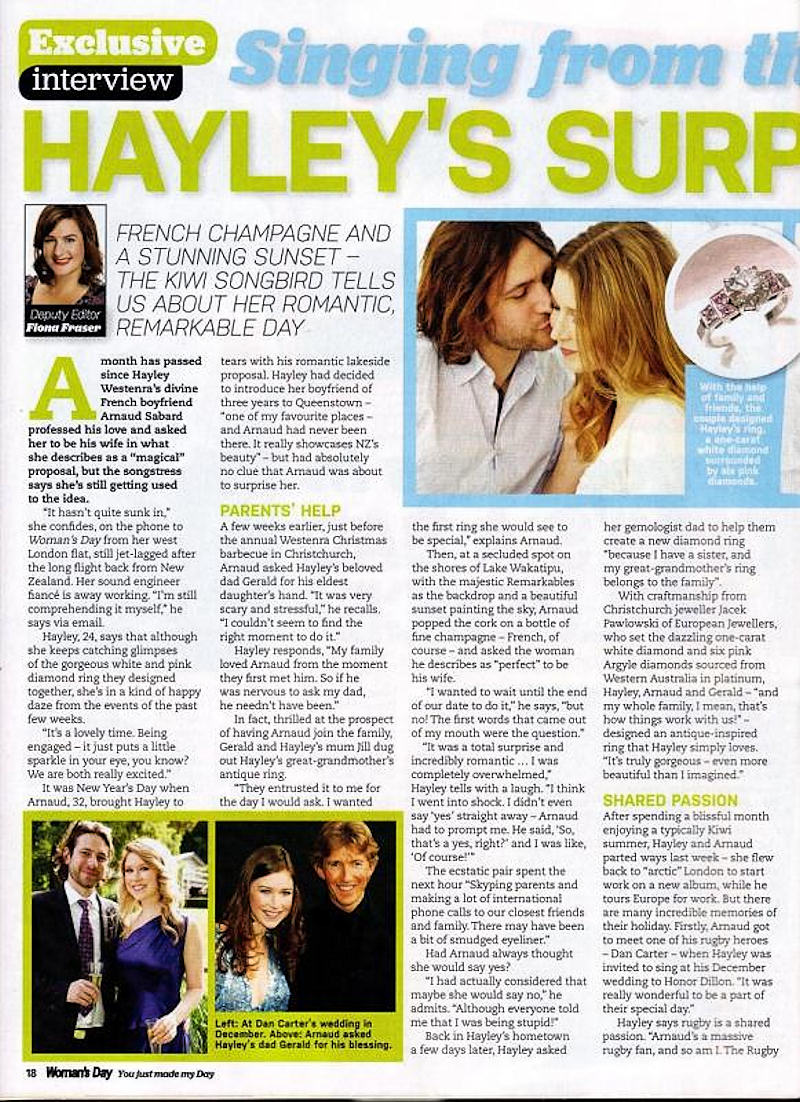 You can comment below, or discuss this article here in the HWI Forum
Search all of HWI and the archives
Both the old (archived) website and the current website are searched.
If there are too many results, try enclosing the search phrase with "quotation marks".
If there are not enough results, try removing any quotation marks.
To exclude pages containing unwanted words, prefix those words by a - (minus) sign and no gap.
https://cse.google.com/cse?cx=017298340214157624792:o9prbk6rdbg