Hayley & Dame Vera Lynn visit the DVL Trust School
Here is a report about Hayley Westenra and Dame Vera Lynn's visit to the Dame Vera Lynn Trust School for Parents on Wednesday 28th March 2012.
Hayley is a Vice President of the Trust.
Many thanks to The Trust and to Hayley's management for the report and the photo below.
Hayley Westenra with Dame Vera Lynn visited the Dame Vera Lynn Trust School for Parents West Sussex last week.
The purpose of the visit was to receive a cheque for £5,000 from The Argus Appeal, but the pair also took the opportunity to sit in on a lesson and see once again what wonderful work the school does, supporting the families of children with cerebral palsy.
For more information, please visit www.dvltrust.org.uk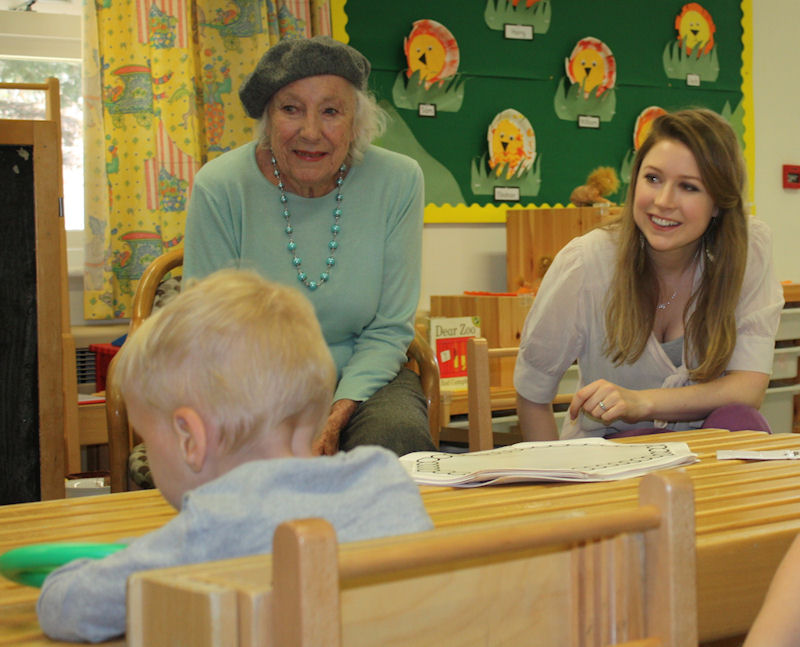 Search all of HWI and the archives
Both the old (archived) website and the current website are searched.
If there are too many results, try enclosing the search phrase with "quotation marks".
If there are not enough results, try removing any quotation marks.
To exclude pages containing unwanted words, prefix those words by a - (minus) sign and no gap.
https://cse.google.com/cse?cx=017298340214157624792:o9prbk6rdbg