Hayley is Interviewed on CNN (video)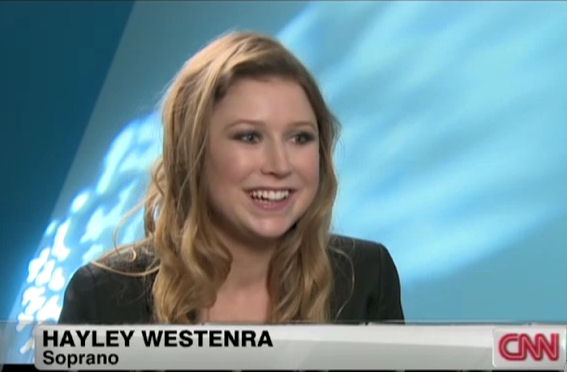 Hayley Westenra has appeared on CNN for an interview entitled Prodigy Puts Words to Morricone's Classics: "CNN's Becky Anderson talks to soprano prodigy Hayley Westenra about working with legendary composer Ennio Morricone".
This was recorded recently in London to promote Hayley's new album Paradiso, which has just been released in the US.
VIDEO: Hayley Westenra Interview on CNN
© CNN 17 October 2011 (5m 24s)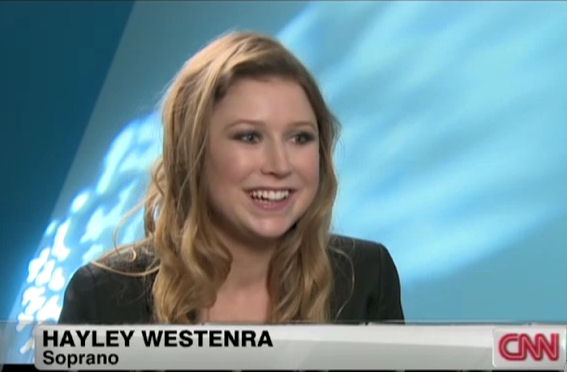 You can comment below or discuss this performance here in the HWI forum.
Search all of HWI and the archives
Both the old (archived) website and the current website are searched.
If there are too many results, try enclosing the search phrase with "quotation marks".
If there are not enough results, try removing any quotation marks.
To exclude pages containing unwanted words, prefix those words by a - (minus) sign and no gap.
https://cse.google.com/cse?cx=017298340214157624792:o9prbk6rdbg