Hayley sings "We'll Meet Again" at Festival of Remembrance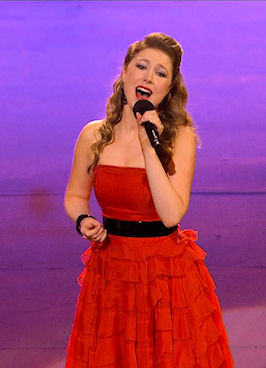 7 November 2009: Hayley sang Vera Lynn's "We'll Meet Again" at the Royal British Legion Festival of Remembrance. The video and more information is here on this site, optionally in High Definition.
Hayley's performance and tribute, sung with the Fron Male Voice choir and a recording on film of Dame Vera herself, was given in the presence of Dame Vera and Her Majesty The Queen. The performance was broadcast on BBC1 television and BBC HD TV from the Royal Albert Hall London.
Search all of HWI and the archives
Both the old (archived) website and the current website are searched.
If there are too many results, try enclosing the search phrase with "quotation marks".
If there are not enough results, try removing any quotation marks.
To exclude pages containing unwanted words, prefix those words by a - (minus) sign and no gap.
https://cse.google.com/cse?cx=017298340214157624792:o9prbk6rdbg