Hayley on 'The Wright Stuff' panel - Channel 5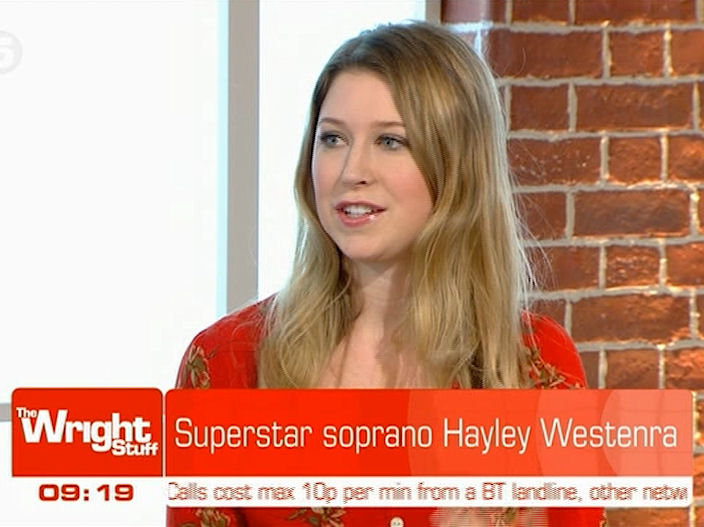 Hayley Westenra appeared as a panellist on The Wright Stuff on Channel 5 this morning. You can watch edited highlights of her involvement in the two videos below.
The first is a shortened version including just the main interview at the start, similar to the usual promotional interviews that Hayley does.
The second is the complete version, which shows most of Hayley's contribution including the first part, so if you want to see it all, go straight to the second video.
The actual show, in which Hayley participated throughout, lasted for nearly two hours.
VIDEO: Hayley Westenra on The Wright Stuff (interview only, extended version below)
First part only, Hayley's interview © Channel 5 (6m 32s)

VIDEO: Hayley Westenra on The Wright Stuff (extended highlights)
Includes much of Hayley's contribution as panellist © Channel 5 (17m 05s)

Search all of HWI and the archives
Both the old (archived) website and the current website are searched.
If there are too many results, try enclosing the search phrase with "quotation marks".
If there are not enough results, try removing any quotation marks.
To exclude pages containing unwanted words, prefix those words by a - (minus) sign and no gap.
https://cse.google.com/cse?cx=017298340214157624792:o9prbk6rdbg