Hayley's New Love - Woman's Day NZ
Woman's Day (NZ) has published an article about Hayley's "handsome new beau'' Chris. We subsequently learned from posts in their social media that they are engaged - congratulations Hayley and Chris!
Here is a copy of the report in Woman's Day (NZ) via Press Reader thanks to Paige in our forum - click photo for a larger version,
September 2019 UPDATE - Hayley and Chris are now married, you can keep up to date with the latest exciting developments here in our HWI forum thread!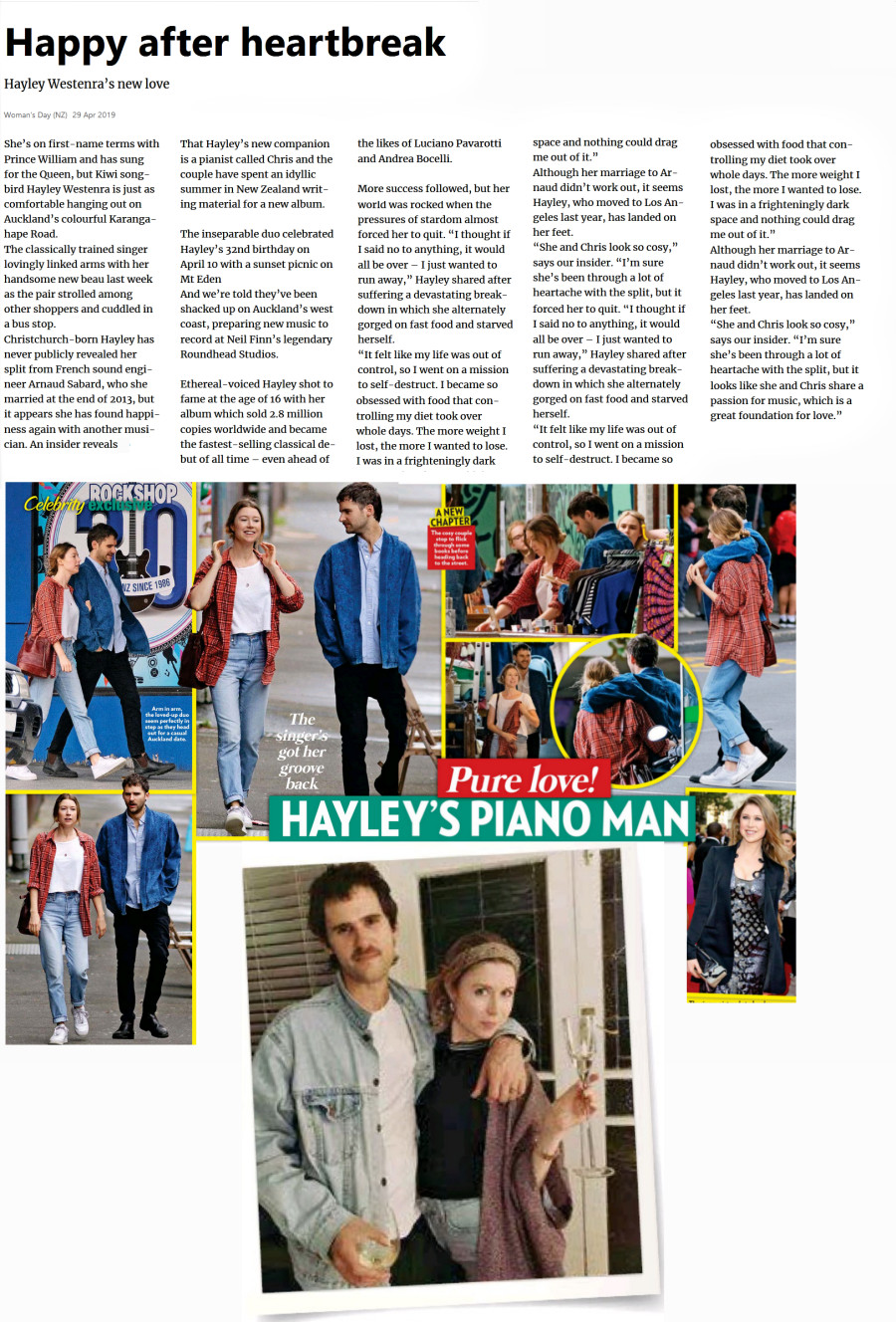 Click photo for larger version
Search all of HWI and the archives
Both the old (archived) website and the current website are searched.
If there are too many results, try enclosing the search phrase with "quotation marks".
If there are not enough results, try removing any quotation marks.
To exclude pages containing unwanted words, prefix those words by a - (minus) sign and no gap.
https://cse.google.com/cse?cx=017298340214157624792:o9prbk6rdbg