Sadako Ogata Tribute (Japan TV - video)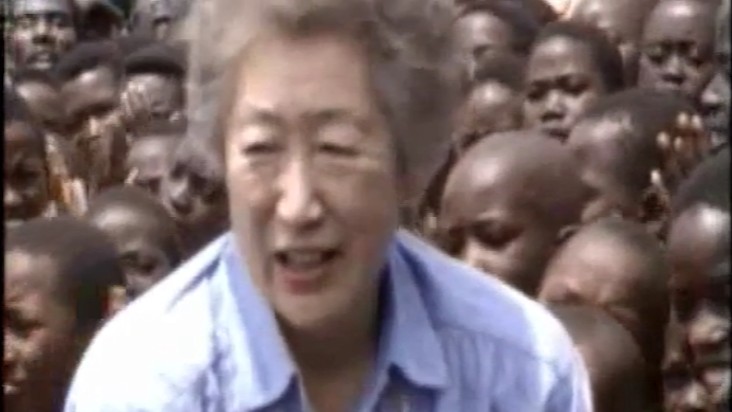 Hayley Westenra's recent recording of Bridge Over Troubled Water (a Simon & Garfunkel original) was featured twice in the important 90 minute tribute documentary on NHK TV Japan, in honour of Sadako Ogata, who served as the UNHCR (United Nations High Commissioner for Refugees) for ten years, and who formerly worked for UNICEF, among other International duties. Hayley's recording was played in part starting about ten minutes into the programme, and in full (also with some commentator's voice-over) to conclude the documentary.
Thanks to our forum member Maya, we can now present both segments of the programme which feature Hayley's recording. The video starts with an introduction which includes some speech in English, and Hayley's recording is first heard moments before the three minute mark.
To find out more about the life and work of Sadako Ogata you can see the Wikipedia article here.
Video: Hayley Westenra's music on NHK TV (Sadako Ogata documentary) - 1.00 Mbps
Background music & end titles 17 August 2013 © NHK/Decca (9m 19s). Hayley is heard from 3 minutes in.

Hayley Westenra/Bridge Over Troubled Water in the end-credits (top line)
You can comment below or discuss this video here in the HWI forum.