Hayley in Hong Kong Nov-Dec 2013
UPDATED 2 DECEMBER 2012 WITH MORE PHOTOS BELOW
Hayley Westenra appeared in Hong Kong on 30th November and 1st December 2013, in concert with the City Chamber Orchestra of Hong Kong conducted by Colin Touchin, together with the Hong Kong Welsh Male Voice Choir and the Hong Kong Treble Choir. You can find more details on our Events pages.
Hayley was interviewed in advance of the shows on RTHK Radio 3 today, 29th November and you can listen to the full radio interview below. There is also a nice article in the South China Morning Post today, which you can also read further down the page.
Then, later in the day Hayley appeared at a special three song promotion at the Elements Shopping Mall in Hong Kong - you can see two videos of Hayley, singing White Christmas with a children's choir and Over The Rainbow solo, taken by Hayley fan Frank Lin and embedded from his Youtube channel. These are followed by five very nice photos and the song list from "Hayley Westenra Fans in Taiwan", all clickable to enlarge.
Hayley's two concerts took place as planned at City Hall Concert Hall Hong Kong on 30th November and 1st December - and one of our forum members Tin was privileged to attend both, you can see some of his photos below.
Look out for more on Hayley's Hong Kong trip here on this page!
Audio: Hayley Westenra Interview on RTHK Radio 3
(14m 40s) 29 November 2013 (Phil Whelan) © RTHK
Arts preview: The rise and rise of Kiwi soprano Hayley Westenra
Kylie Knott [South China Morning Post]
Hayley Westenra
City Chamber Orchestra of Hong Kong
New Zealand songstress Hayley Westenra knows a thing or two about winning over fans. And she knows even more about the business of music.
When she performed at the opening ceremony of the eighth World Games in Taiwan in July 2009, she teamed up with local artist Shin to sing the Teresa Teng classic, The Moon Represents My Heart, in Mandarin. The resulting duet captivated the 40,000-plus audience. Although she was nervous about stumbling over the words, Westenra glided through the performance, triggering a publicity cash machine most artists can only dream of.
In the following months, her album sales in Taiwan, the mainland, and other parts of Asia rocketed, and her solo show in Taipei sold out in a day. "I was a bit concerned about mispronouncing the words and offending people. But I performed the song, and people really enjoyed it, so I guess that inspired me to try a few more Mandarin songs," she says.
"As for the songs that I'm going to sing in Hong Kong - let's keep them a surprise."
The 26-year-old soprano has visited Hong Kong before, but this will be the first time she has performed here. She is playing two shows at City Hall with the City Chamber Orchestra.
"I've been to Hong Kong a few times, and I loved it from the moment I stepped off the plane: visiting the night markets and soaking up the hustle and bustle," she says. "It was one of my first major overseas trips and it made a big impression on me. I can't wait to hold a concert in Hong Kong."
Westenra's rise to the top was meteoric. While successful in New Zealand, she did not gain global recognition until she signed with Decca Records and recorded Pure, a mix of classical, light pop, and traditional Maori songs.
Pure topped the British classical charts in 2003, and has sold more than two million copies worldwide, making it the fastest-selling debut international classical album. Westenra has also worked with esteemed Italian composer Ennio Morricone.
It's been an amazing ride, one that started when Westenra was discovered at age six by her teacher. "She picked up on the fact that I could sing, and gave me a solo in an end-of-year play.
"It was called The Littlest Star and I was the Littlest Star. My parents got a huge shock when they came along with the other parents to see that I had the lead, and I was singing," she says.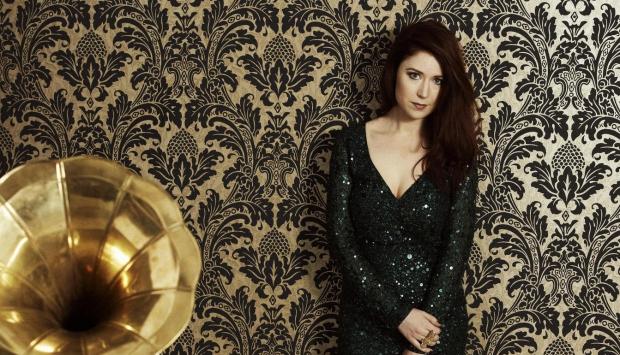 Click for much larger (1MB file size)
City Hall Concert Hall, November 30, 7.30pm, December 1, 3pm, HK$220-HK$500 Urbtix. Inquiries: 2864 2157
Hayley performed three songs at the Elements Shopping Mall on November 29, they were: 1. Both Sides Now; 2. Over The Rainbow; 3. White Christmas - you can see Frank Lin's video of White Christmas with the children's choir below, together with five images all © members of Hayley Westenra Fans in Taiwan. Many thanks also to them.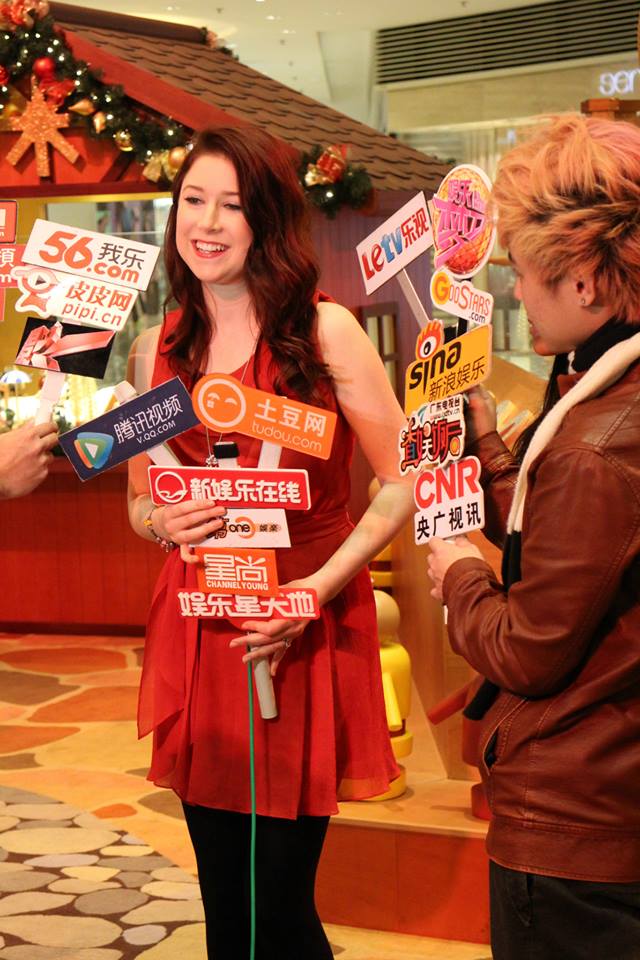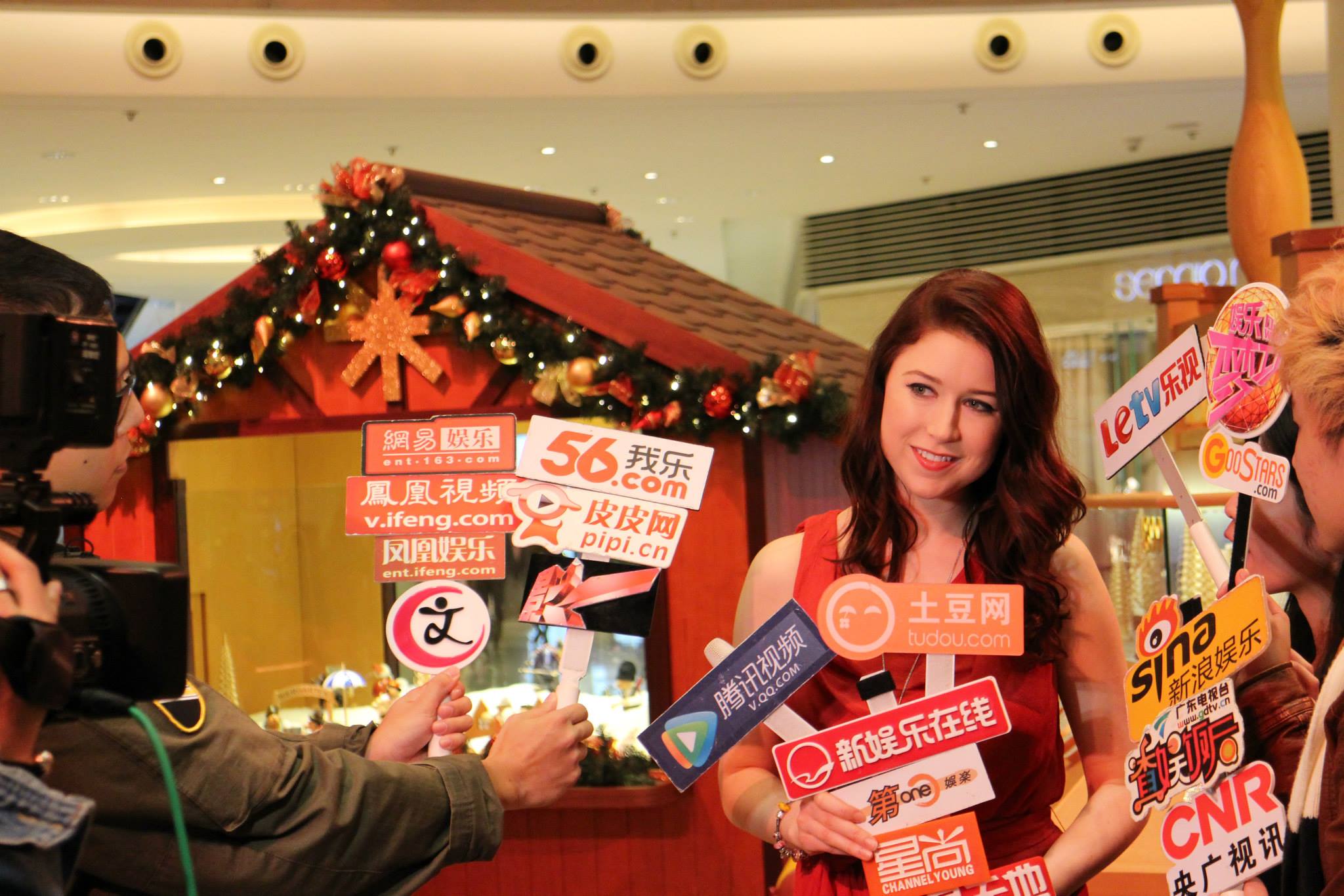 City Hall Concert Hall - November 30th & December 1st
HWI member Tin attended Hayley's two concerts at City Hall and has posted some very nice photos in our forum, four of them are below (two from each concert). He said: "I had the pleasure of seeing Hayley's concert tonight. However, due to the strict enforcement of prohibition over photography in the concert, I only managed to do a few clandestine snapshots". And following the second concert: "I'm back from Hayley's second concert here. I'd say I loved today's show more than last night's because it seemed the acoustics were better tuned today. This seemed to make Hayley's voice, which was as amazing as it always has been, even purer. Again I used my phone's camera to take a few snapshots" Thank you Tin, they are fine photos!
Hayley sings... and signs... at the 30th November concert in Hong Kong © Tin
Hayley sings... and receives flowers afterwards... at the 1st December concert in Hong Kong © Tin
And here is the song list from the programme... many thanks to 'Hayley Westenra Fans in Taiwan' on Facebook:
You can comment below or discuss the Hong Kong shows here in the HWI Forum.