Hayley attends London Palladium Centenary Celebrations
Hayley attended the Centenary celebrations at the London Palladium, organised by Lord Andrew Lloyd Webber.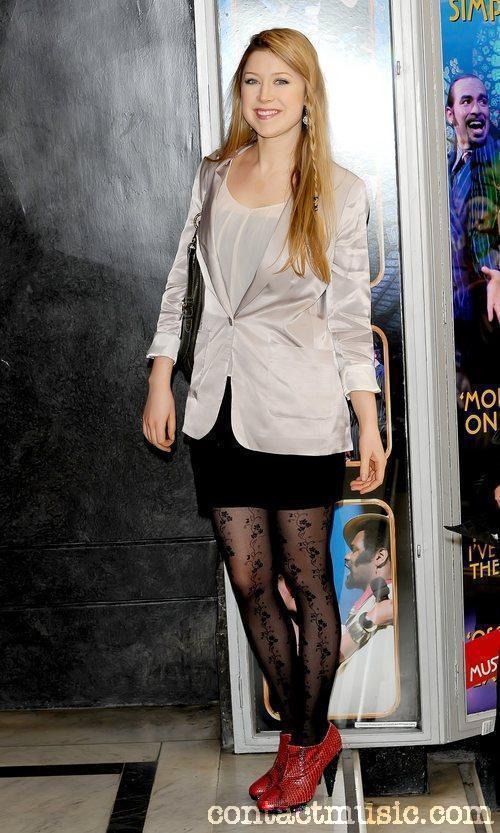 See more photographs at Contactmusic.com.

Lloyd Webber announces refurb plans as Palladium celebrates centenary
Published Tuesday 12 October 2010 at 16:40 by Alistair Smith
Andrew Lloyd Webber has joined with Bruce Forsyth, Ken Dodd and Michael Ball to celebrate the 100th birthday of the London Palladium.
They were among the leading showbusiness figures - who also included Russ Abbot, Brian Conley, Jason Donovan, Lesley Garrett, Sheila Hancock, Peter Land, Gillian Lynne, Paul Merton, Des O'Connor, Elaine Paige, Nicholas Parsons, Jonathan Pryce, Philip Schofield, Bruce Welch and Hayley Westenra - who came together today to celebrate the centenary of the famous venue.
Speaking at the event, Lloyd Webber - whose Really Useful Group owns and operates the venue - said: "Today's celebration is about recognising the rich history of this wonderful theatre and the fantastic performers who have graced its stage. It is also about the beginning of the biggest programme of refurbishment and change in the Palladium's history and I'm delighted to announce the restoration of the iconic revolving stage and plans for the complete refurbishment of the front of house areas."
Prior to the first performance of The Wizard of Oz - the next show at the venue - in February 2011, the main entrance facade will be repaired and refurbished, a new box office area will be created with direct access to the theatre, a new lift will improve accessibility to the stalls level and toilet facilities will be improved. Meanwhile, the current box office will be converted into three new function spaces.
Meanwhile, Forsyth - a former host of Sunday Night at the London Palladium - and Lloyd Webber unveiled a plaque in the venue's foyer to mark the centenary.
Credits: The Stage