Paradiso goes "GOLD" in New Zealand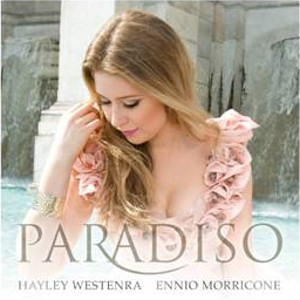 Hayley Westenra's new album Paradiso has this week been certified as a GOLD DISC in New Zealand. It is currently no. 3, in its 4th week in the album chart.
This is confirmed by an official website of the NZ Music Industry Radioscope and by the official charts site RIANZ.

Latest Gold / Platinum Albums
Album Sales Certifications are based on wholesale figures (record company sales to retailers).
(Gold = 7500, Platinum = 15,000)

May 15 2011:
Foo Fighters - Wasting Light - plat x1
Hayley Westenra - Paradiso - gold x1
Glee Cast - Glee: The Music Vol. 5 - gold x1
You can find more details of Hayley's record-breaking chart-topper Paradiso in our main story here: Paradiso tops the NZ chart & Hayley breaks a record!
Well done Hayley!