Hayley's 2 week NZ concert tour is underway!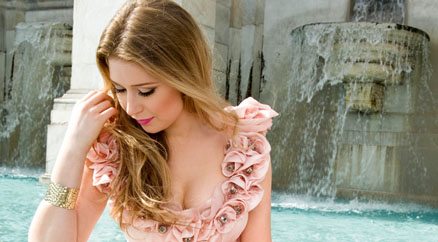 Hayley Westenra embarks on her two week New Zealand concert tour today, 15 November 2011 NZ time, in Hamilton at Claudelands Arena. Some venues are sold-out but tickets are still available at others. For the latest situation, see our Events List here and click on the concerts you are interested in for ticket links.
Hayley tweeted:
"It's been a day of rehearsing with my incredible band :) Can't wait for tomorrow's first show of The Paradiso Tour in Hamilton, NZ! X"
and
"Today's the day!!! See you tonight Hamilton :)"
Check back often for further news of Hayley's tour, or visit the HWI forum here for up to the minute discussion and reports by our members about each of the concerts.
Media Concert Reviews updated
Dominion Post (Wellington concert 18 November)
Kiwi songbird's style professional and classic
Janina Nicol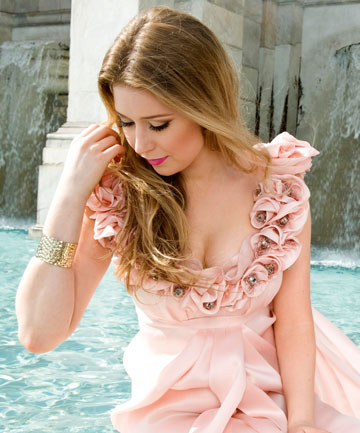 REVIEW: There's something about Hayley Westenra's voice. It's a voice that moves you, gets inside of you because you feel it's coming from a woman who has felt everything - "love, joy, anger, despair . . ."
These opening lines, from Hayley Westenra's Paradiso tour programme, outline why she is arguably New Zealand's most successful singing export.
When you watch her sing, you think. Her pure, pitch-perfect voice leads you through well- known songs and lyrics we mostly, if we can admit to ourselves, love to hear.
Scarborough Fair still dominates my internal soundtrack. I might as well just roll with it.
Hayley is now a woman. She dreamed a dream and at 23 she lives it. At 14, she was signed to Universal Records in Britain. A year later her debut album Pure was the fastest-selling international debut album in the history of the British classical charts. Even legendary film composer Ennio Morricone wanted to work with her, so she spent last year "flitting between London and Rome" recording her latest album, Paradiso, with him.
"Gosh, it's a hard life," she said, laughing.
The audience delighted in her candid story-telling between songs.
Hayley's style was professional and classic. Her dresses were peach, red, and purple and her shoes were skyscrapers.
Best moment: losing her heels to pedal press her way through Joni Mitchell's River at the piano. The interpretation was honest and her lyrically-led piano playing directed the rhythm. It worked.
I would have liked to see her break into more of the passion- fuelled performances like that of Kate Bush's Wuthering Heights. But then would that be Hayley?
She is no rock goddess, no opera diva, yet she is a star. Her eyes sparkled when she sang My Heart Belongs To You from her 2005 album Odyssey and her harmonies with talented tenor Chase Douglas were powerful.
Morricone's I Knew I Loved You was a highlight, her band was great, especially guitarist Lance Su'a, and she even gave Fleetwood Mac a crack with a decent rendition of Songbird.
Sighs swelled for Pokarekare Ana and Amazing Grace, before 100 or so devoted fans lined up to score her autograph.
Music: Hayley Westenra, The Paradiso 10th Anniversary Homecoming Tour. Michael Fowler Centre, Friday. Reviewed by Janina Nicol.
http://www.stuff.co.nz/dominion-post/culture/performance/6002872/Kiwi-so...
The Press (Christchurch concert 20 November)
There has been considerable debate in the NZ press and on the HWI forum following an unfavourable review of Hayley's Christchurch concert on 21 November, a review which many people consider to be incomplete and unfair (although there are opinions in the press on both sides). Click here to follow or join in this debate in the HWI forum.
Here is David Sell's review (with reader comments)
Here is The Press Music Editor's defence of criticism (with reader comments)
Critics are entitled to their opinion, but we strongly disagree with the manner of its presentation and the 'attitude' demonstrated in both these articles from The Press, which have not been seen in any other NZ media outlet that we are aware of. To read them, please click on the links above.