Rugby World Cup 2011: Hayley the voice of ITV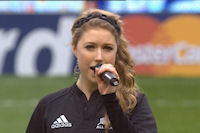 This week's Music Week (dated 30 July) reports that Hayley Westenra has been chosen to be the 'voice' of ITV''s coverage in the UK of the Rugby World Cup 2011. Music Week is the magazine of the UK music industry.
They tell us that Hayley has recorded for ITV a special version of the theme tune of the Rugby World Cup World in Union, which is sung half in Maori and half in English. Additionally, they say, Hayley will be singing 'live' at the stadium before at least one key game in the tournament. She is, of course, an ardent supporter of New Zealand's All Blacks and has sung before their matches on many occasions in the past.
ITV is the official UK television broadcaster for the Rugby World Cup, which is to take place between 9th September and 23rd October 2011 in New Zealand, Hayley's home Country.
An official announcement by ITV and Hayley's management will be made on Thursday 28 July and this we expect to confirm the Music Week story and perhaps add more details.
You can comment below, or join in the discussion here in the HWI forum.
See also our separate news report about the complete article: Music Week: Westenra's Way To Paradise.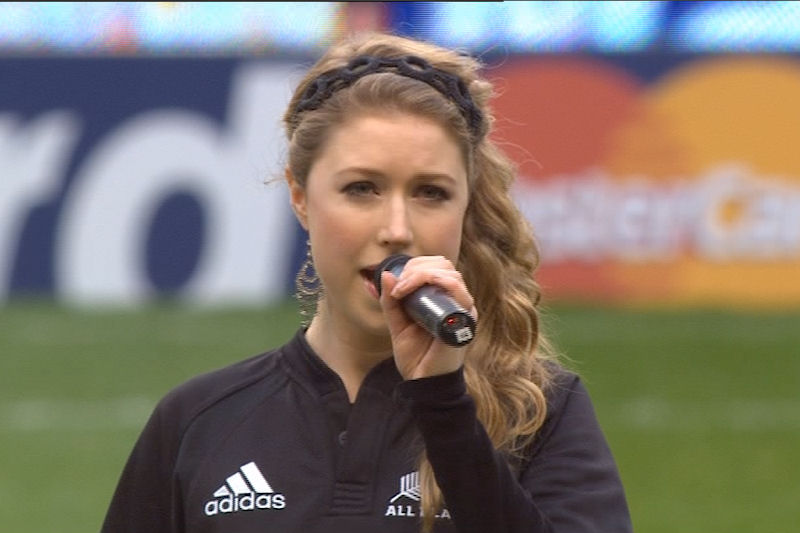 Hayley sings the NZ National Anthem in an All Blacks shirt
Barbarians vs. All Blacks at Twickenham, London: 5 December 2009